Our Partnerships
Our relationships with our partners are a point of pride for us. We value all our partners highly and strive to maintain a strong professional connection with them because we believe that developing bonds with partners and clients is the foundation of a good business.

AMD is a high performance and adaptive computing leader, powering the products and services that help solve the world's most important challenges. AMD technologies advance the future of the data center, embedded, gaming and PC markets.
Coherent (formerly II-VI Incorporated) is a global technology leader in optical communications. Coherent's industry-leading products include optical transceivers, optical engines, active optical cables, optical components, optical instrumentation, ROADM & wavelength management, optical amplifiers, and RF-over- Fiber. As the world's largest optical components supplier, Coherent delivers the industry's broadest product portfolio backed by world-class quality and reliability.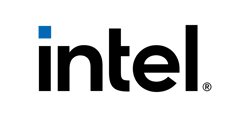 Intel is the inventor of the x86 series of microprocessors, the processors found in most personal computers (PCs). Based on revenue, it is the world's second highest valued semiconductor chip maker. We also manufacture motherboard chipsets, network interface controllers and integrated circuits, flash memory, graphics chips, embedded processors and other devices related to communications and computing. We acquired Barefoot Networks in 2019 and we proudly offer the Intel Tofino series of Intelligent Fabric Switches for networks to work smarter. Our mission is to utilize the power of Moore's Law to bring smart, connected devices to every person on earth while serving as a role model for how companies should operate. We power amazing experiences through a diverse product line and exciting partnerships. Our strategy is a virtuous cycle of innovation—the cloud and the data center, the Internet of Things, memory and FPGAs all bound together by the goal of greater connectivity and enhanced performance.
IP Infusion is the Software-Defined Networking (SDN) company relied on for more than a decade by equipment manufacturers to help deliver products faster with lower costs and better differentiation. Over 250 customers, including all major networking equipment manufacturers, use IP Infusion's SDN platform ZebOS to build products that address the evolving needs of cloud, carrier and mobile networking. IP Infusion's technology is deployed in networks with the highest levels of reliability across five continents that transport billions of mobile messages and provide the foundation for public, private and hybrid clouds. IP Infusion is headquartered in Sunnyvale, Calif., and is a wholly owned and independently operated subsidiary of ACCESS CO., LTD.

Marvell first revolutionized the digital storage industry by moving information at speeds never thought possible. Today, that same breakthrough innovation remains at the heart of the company's storage, processing, networking, security and connectivity solutions. With leading intellectual property and deep system-level knowledge, Marvell's semiconductor solutions continue to transform the enterprise, cloud, automotive, industrial and consumer markets.

NCS Technologies, Inc. is a leading provider of Windows, Linux and BSD solutions suitable for all types of enterprise technology needs. The company's rock-solid products, which include robust workstations, mobile solutions, rack mount, pedestal, and ruggedized servers, and OEM appliance platforms, are available in a range of built-to-order configurations or can be completely customized. Headquartered in Northern Virginia, NCS' customers include a wide variety of government, educational and commercial entities.
Please visit: www.ncst.com for general information about NCS.

NXP Semiconductors N.V. enables secure connections and infrastructure for a smarter world, advancing solutions that make lives easier, better and safer. As the world leader in secure connectivity solutions for embedded applications, NXP is driving innovation in the secure connected vehicle, end-to-end security and privacy and smart connected solutions markets. Building on its expertise in high-performance mixed-signal electronics, NXP is driving innovation in the areas of connected cars, cybersecurity, portables & wearables, and the Internet of Things (IOT). NXP has operations in more than 33 countries and a posted revenue of $9.5 billion in 2016.

Pica8 pioneered open networking with PicOS™, the first network operating system that enables customers to easily migrate from conventional networking to software-defined networking (SDN) using commodity bare metal switches. PicOS provides extensive support for traditional switching and routing protocols and delivers SDN solutions through Pica8's adoption of Open-vSwitch (OVS). Pica8 can provide PicOS, switching hardware or both in a fully integrated package as part of an end-to-end data center SDN solution, and makes adopting SDN easy with a Starter Kit that enables deployment in hours rather than months. Pica8 is a global company headquartered in Palo Alto, California.
We have a stock of ready-for-sale components for immediate shipment.
click here for a searchable list. Please Contact Us for more information.